New Redditch Opening Times 2018
From 2nd January 2018 Redditch will have the following opening times:
Monday to Thursday:
10.00am – 5.00pm
Friday and Saturday:
10.00am – 5.30pm
Sunday: 
11.00am – 4.00pm
We will no longer be operating SEN nights in Redditch.
Closed New Year's Day
Admission Prices
Redditch
Adults: £3.50
Children 1-3 years: £7.50
Children 4-12 years: £9.50
Children under 1 year: FREE
25% off a Party Voucher
Visit the 360 Web Shop to purchase a party voucher
A party for 10 children, and minimum of 10 children.
50 vouchers available on a first come, first served basis.
Purchase does not guarantee availability.
Full terms and conditions are available by clicking here
1. Purchase Voucher – valid for bookings until 31/12/18
2. Receive voucher via email with unique number, you will need this to book.
3. Visit the centre or call 01908 670160 to check availability and make a booking. No web bookings.
4. Once party is booked you will receive email confirmation.
5. Seven days prior to the party confirm numbers and pay for any extras.
6. Enjoy the party!
Free Party "Pick up" and "Drop off"
Just another great reason to book your party at 360 Play Redditch.
If you are part of a pre booked birthday party or group booking then "pick up" and "drop off" your children at 360 Play Redditch for free.
Terms and conditions apply, CLICK HERE
Free Parking After 3
Your visit to 360 is now even better value
Visit 360 Play Redditch after 3pm Monday to Friday in term time and receive three hours of free parking*
*Terms and conditions apply.
For details please click here
Play and Eat deal for £5.50
Visit us from 3 pm onwards Monday to Thursday term time and keep the kids entertained with our action packed Eat & Play deal, perfect for after school fun whatever the weather.
Come to 360 Play for unlimited play, then choose a hot meal from the children's menu all for £5.50 per child. Upgrade to a cold Snack Pack for £6.50 per child. Annual or direct debit pass holders  can pay an extra £1.25 on the day to upgrade their entrance to include a hot meal from our children's menu, or £2.25 for the cold Snack Pack option.
T&Cs
This offer is only valid Monday – Thursday term time only
The offer is valid for entrance after 3pm only
This offer is none transferable and non refundable
The offer is available in line with local term times
The offer only includes hot meals selected from our standard children's menu
This offer can be withdrawn at anytime.
Sunday is Funday in Redditch
50% off entry price every Sunday
Every Sunday we are offering you 50% off entry price.
Come and join in the fun – stay and play, all day Sunday, for half price!
Cannot be used in conjunction with the Summer Family Day Ticket or any other offer.
Terms and conditions apply.
Shopper's Wrist Band
Imagine a place where you can play together with family and friends.
Imagine a place where you can stay all day and feed the family.
Imagine a place where when you leave the kids are exhausted and ready for bed.
Imagine a place where one of you can pop out shopping while the others stay and play.
Imagine 360 Play
Yes, that's right — with our Shopper's Wristband as long as there is an appropriate adult with your children, one of you can pop out to the shops and come back in later.
Just ask at reception.
T&Cs apply
And don't forget we open at 9.30 both days at the weekend so come early and     Play-Stay-Shop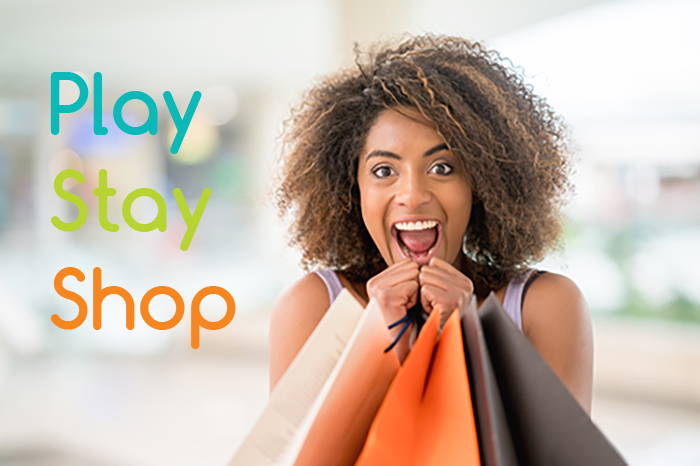 360 Play is the one stop family entertainment venue for creative, active, stimulating fun whatever the weather. For people living in Redditch and the surrounding towns including Alcester, Bromsgrove, Henley-in-Arden, Solihull, Stratford -upon-Avon and Stourbridge. Designed by families for families seeking fulfilling and fun things to do with their children, 360 is the place to go.
Located in the Kingfisher Shopping Centre in the heart of Redditch town centre – with great road access  just 10 minutes from either J2 or J3 off the M42 (follow signs to Redditch town centre). Once you arrive in Redditch you will drive onto a ring road which circles the town centre. Car Parks 2, 3 and 4 are located off the ring road.
360 is the biggest and the best children's entertainment centre in the region because it enables active, imaginary and creative play in a fantastic, safe environment. 360 provides the setting where your child's imagination can write the script. Relax and enjoy playtime with your children.
Our centres are packed with activities that have been designed to encourage children to be physically active, whilst developing their own social and cognitive abilities.
Contact Us
Telephone: 01527 65776
Email: redditch@360play.co.uk
> Directions
Lockers
Our lockers are operated with padlocks, which you can purchase from reception, or you can bring your own.
Padlocks must be removed at the end of the day.