The active place to play in the Kingfisher Centre!
360 Play Town brings you fantastic fun and great value.
Keep up to date by joining us on Facebook at 360 Play Redditch
Looking to bring a group to us for a get-together before Christmas? Why not book one of our Christmas group bookings for a simple, fun way of meeting up. With a minimum of only 10 children and all supervising adults free, this is a great cost effective option to spend some quality time together.
Valid for registered groups, schools and charities only. For personal meet-ups check out our Host-less Parties. We've made it easy for you to book online now…
Have a cracking time together as family with one of our Christmas Cracker family tickets. Play all day for four people with 2 pizzas and any 4 drinks, all for one price of £49.99. Meet up with friends and have a great hassle free day out before Christmas. Book now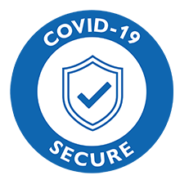 We have reviewed our Covid operating procedures and are ensuring the safety of your family's visit 
Read more or see our FAQs here
We will continue to have additional hygiene and safety measures in place across our centres including enhanced cleaning, hand sanitiser points and suggested distancing markers.
Temperature checks on entry will no longer be necessary but we ask you that if you or any of your group are showing covid symptoms that you do not attend, we will happily re-arrange your visit.
Customers will be asked to take personal responsibility for wearing face masks, we recommend wearing a mask whilst moving around the building, queueing for rides or in our food and beverage queue points.
We have re-introduced parties and private hires so we can all celebrate together.
Play pass holders will no longer need to book and can just turn up and play.
We have enjoyed being back open for the last couple of months and we really appreciate your continuing support us as we have all got used to the changes to our business, we sincerely thank you for this.
Please watch our new video for more information or see our FAQs here
Watch our video to see the changes
Dodgems not available in Redditch
A Day at 360 Play
Dodgems not available in Redditch
All sessions must be pre-booked in advance
PASS HOLDERS – Great news, you no longer need to book, just turn up and play.
Session Start Times
Monday to Saturday
Morning:  9.30am, 9.45am, 10.00am
Midday:  12.00pm, 12.15pm, 12.30pm
Afternoon weekday:  3.00pm
Afternoon Saturday:  3.00pm, 3.15pm, 3.30pm
The centre closes at 5.30 pm Monday to Thursday, 6.00pm Friday and Saturday
Sundays
Morning: 11.00am, 11.15am, 11.30am
Afternoon: 2.00pm, 2.15pm, 2.30pm
The centre closes at 5.00 pm
After School Prices
After 3pm Monday to Friday in term time only
6-12 months: £2.75
1-12 years: £3.75
13-17 years: £2.75
Play and Eat
Great value for entry after 3pm Monday to Friday (term time only)
This fantastic deal is an inclusive price for entry to the centre and a child's meal. Enjoy unlimited play, then choose a hot meal from the children's menu or upgrade to a cold Snack Pack.
Must be booked online and tickets can be booked until 3pm on the day of your visit.
Children –  Hot Food and entry £5.75
Cold Food and entry £6.75
Adults – Entry only Free
Off-peak
Online
(Wkdys)
Off-peak
Walk-up
(Wkdys)
Peak
Online
(Wknds
& hols)
Peak
Walk-up
(Wknds
& hols)
0-6 months:
Free
Free
Free
Free
6-12 months:
£3.75
£4.25
£3.75
£4.25
1-12yrs:
£5.75
£6.25
£6.75
£7.25
13-17yrs:
£4.50
£5.00
£5.50
£6.00
Adult:
Free
Free
£3.50
£4.00
Under 6 months do not need to be booked.
13 to 17 year olds must be accompanied by an adult.
PASS HOLDERS – Great news, you no longer need to book, just turn up and play.
If you have a voucher see our FAQs
Do you visit regularly or would like to?
Check out our Play Passes to find one to suit you.
For 12 months of play: Peak Pass £95, Off-Peak Pass £65