Start 2019 the 360 way
For the first time in 360 Play history we are open on New Year's Day! Start 2019 the 360 way and join us for a fun family day out. There is whole lot of New Year fun taking place in our messy play area along with all of the usual activities you can enjoy. Make sure you don't miss out by booking your online admission tickets now! Choose your centre, click 'online admission tickets' and book in the normal way.
Play and Eat Deal for £5.50
Starting from Monday 3rd December 2018 (Tuesday and Thursday until then)
Visit us from 3 pm onwards Monday to Friday term time and keep the kids entertained with our action packed Play & Eat deal, perfect for after school fun whatever the weather.
Come to 360 Play for unlimited play, then choose a hot meal from the children's menu all for £5.50 per child.
Upgrade to a cold Snack Pack for £6.50 per child.
Annual or direct debit pass holders can pay an extra £1.25 on the day to upgrade their entrance to include a hot meal from our children's menu, or £2.25 for the cold Snack Pack option.
Term time definitions based on the Local Authority area's term time calendar only
T&Cs
This offer is valid Monday to Friday term time only.
The offer is valid for entrance after 3pm only.
This offer is none transferable and non refundable.
The offer is available in line with local term times.
The offer only includes hot meals selected from our standard children's menu.
Every 5th child is free on our 5th birthday party offer
The first year at school is such an important time for children and for their social development. So many 5 year olds want to invite all their new friends to their 5th birthday party and inviting a whole class means turning 5 can be an expensive affair! At 360 Play we love a party and our parties are designed to make things easier for busy parents. That's why we're helping to make it a little easier on your wallet too with our exclusive 5th birthday offer. Every 5th child goes free (minimum of 15 children) so why not take advantage and invite the whole class?
360 Play is 10 years old!
Our Flagship centre in Milton Keynes celebrates its 10th anniversary,  join 360 Play as we celebrate in messy play with a special birthday bonanza of activities, which include 'cup cake making', '360 Play time capsule' and 'commemorative painting'.
Make sure you're following our Facebook page to stay up to date with what's coming up.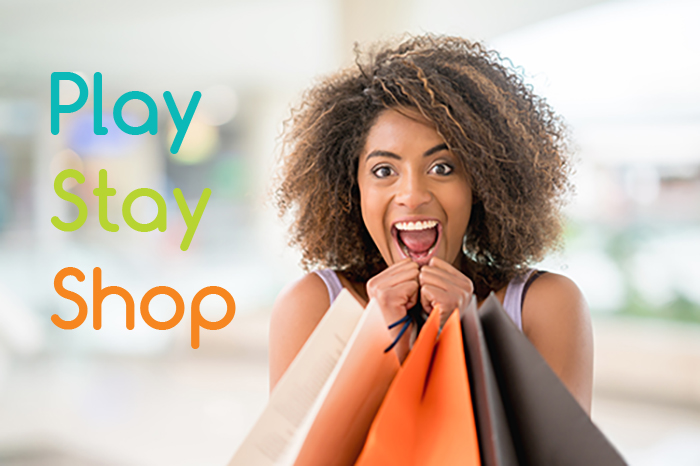 Shopper's Wrist Band
Imagine a place where you can play together with family and friends.
Imagine a place where you can stay all day and feed the family.
Imagine a place where when you leave the kids are exhausted and ready for bed.
Imagine a place where one of you can pop out shopping while the others stay and play.
Imagine 360 Play
Yes, that's right — with our Shopper's Wristband as long as there is an appropriate adult with your children, one of you can pop out to the shops and come back in later.
Just ask at reception.
T&Cs apply
And don't forget we open at 10am Saturdays and 11am Sundays at the weekend so come early and     Play-Stay-Shop
Free Party "Pick up" and "Drop off"
Just another great reason to book your party at 360 Play Redditch.
If you are part of a pre booked birthday party or group booking then "pick up" and "drop off" your children at 360 Play Redditch for free.
Terms and conditions apply, CLICK HERE
Free Parking After 3
Your visit to 360 is now even better value
Visit 360 Play Redditch after 3pm Monday to Friday in term time and receive three hours of free parking*
*Terms and conditions apply.
For details please click here
Sunday is Funday in Redditch
25% off entry price every Sunday
Every Sunday we are offering you 25% off entry price.
Come and join in the fun – stay and play, all day Sunday, for a reduced price!
Cannot be used in conjunction with any other offer.
Terms and conditions apply.
Try Fun French or Spanish for little ones for FREE at 360 Play with Kidslingo
At Kidslingo it's all about fun language learning for kids! Learning a second language at a young age has huge benefits for little ones & can be enormous fun in the process. In Kidslingo classes we use songs, games, actions, songs, stories & let's pretend to inspire the little linguists of tomorrow to love languages from a very early age.
Kids get all of the benefits of a fun & entertaining class with bubbles, songs, musical instruments, toys and of course a parachute, but the added benefit of instilling basic second language skills which will stay with them for life.
Our baby classes are a musical & multi-sensory experience with a flavour of French or Spanish – children under the age of 3 have an innate ability to hear sounds that diminishes after that age – so exposure to a second language before that age is key. The adage of 'they are like sponges' has never been so true as with language development.
In our preschool classes – starting from around 18 months – the children are encouraged to start to speak the language and after just a few classes little ones are able to say their names, count to 10 & know a range of basic vocabulary. This grows & develops over time, setting a fantastic foundation for language learning later in life.
A headline in the Times last week was 'Bilingual children often excel at school'. The article discusses how research has proven that children exposed to two languages from an early age have better learning capabilities, problem solving and memory skills.
At Kidslingo we are currently the only kids' language class provider to have gold level accreditation from the Children's Activities Association (CAA). The assessor, Dr Amanda Gummer PhD, one of the UK's leading experts in child development and Founder of Fundamentally Children, said:
 "I was impressed with the holistic development opportunities within the sessions. The children were active, with kinaesthetic learning being a particularly strong feature. I was very impressed and didn't realise language learning could be so much fun!"
So if you'd like your little one to come along to a fun French or Spanish class & give them a skill for life, please get in contact with your local 360 Play Centre or contact email info@kidslingo.co.uk. The first session is FREE & once you sign up you receive ½ price entry to the 360 Play centre after the class.
Events with 360 Play
Twizzle and Twirl are on the road and ready to come and entertain at your next event!
We offer our event team for free to any local community event, be it a fete or fayre, disco or charity fundraiser, Twizzle and Twirl are happy to come along and meet and greet the children and bring entertainment too.
For more information please email events@360play.uk.com
Halloween, Christmas and New Year
– details coming soon