We've got pumpkin for you to be excited about this October!
Carve out some fun at 360 Play this half term where bewitching surprises await you for our Halloween Spooktacular. Get your favourite costume ready and join in the Halloween spirit with the 360 Team who are cooking up a whole host of spellbinding and covid safe activities and fang-tastic prizes, including the chance to win an annual pass! Your little monsters can enjoy up to 3 hours of safe and not so scary 360 fun along with pumpkin carving in the brand new 360 pumpkin patch and Trick or Treating on 360 Street. Make sure you stop by the 360 café during your visit for some goulishly good eats and devilishly delicious desserts*. It's going to be fa-BOO-lous!
We have been working hard behind the scenes to find ways for you to have a great time and in a covid secure way. Temperature checks and health questionnaires for staff and guests will still apply, along with reduced capacity, hand sanitising stations and removal of the loose play elements. You can still enjoy 360 Street with your own individual prop bag which is available at reception.
To comply with safe social distancing there are only a limited number of tickets available so book early to avoid disappointment.
Join us for a scarily fun visit on Friday 30th and Saturday 31st October from 8.30am.
Children £14.95 (Free entry for children under 1)
Adults £4.95
360 Play Pass holders can enjoy a discounted rate of £10.95 for children and £4.95 for adults.
Play Pass holders need to call our bookings team on 01908 670160 9am – 5pm daily to purchase tickets at the discounted rate.
* Food and drink not included in ticket price.
Book your tickets now!
Buy One – Get One Free Pizza Deal
Following the success of  'Eat Out To Help Out' we have a fantastic Pizza offer
Two for the price of one!
This offer is available *Monday to Wednesday until the 21st October 2020.
Terms & Conditions
·         Buy one pizza get one pizza for free.
·         The cheaper of the two pizzas selected will be valued as free (excluding additional toppings).
·         Offer cannot be used in conjunction with any other offer or promotion.
·         Offer only available at participating stores.
·         Subject to availability.
·         Offer cannot be used retrospectively and must be used or mentioned at the time of ordering to apply.
·         Offer may be updated, amended or withdrawn at any time.
*Offer only available in Redditch and Rushden Lakes
Great Value After School Prices
Come and Play after 3pm Monday to Friday (during term time) for a reduced rate.
Let the children enjoy an active session after school for this fantastic price.
6-12 months: £2.75
1-12 years: £3.75
13-17 years: £2.75
Tickets must be booked online.
Play and Eat After School Offer
Treat the kids to an afternoon trip to 360 Play Town this week and save on cooking when you visit us on a weekday after school. Our fantastic Play & Eat deal is available Monday – Friday when you book online. You can include a hot meal for £5.75 or choose the cold food option for £6.75 and enjoy a hassle free dinner time.
This offer includes meals for children only.
Tickets must be booked online.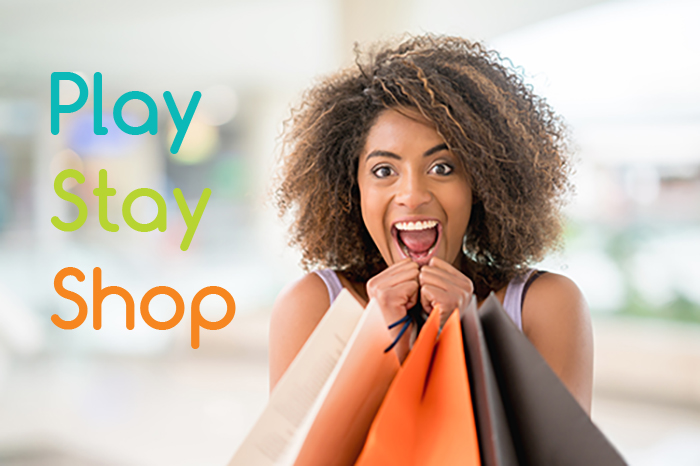 Shopper's Wrist Band
Imagine a place where you can play together with family and friends.
Imagine a place where you can stay all day and feed the family.
Imagine a place where when you leave the kids are exhausted and ready for bed.
Imagine a place where one of you can pop out shopping while the others stay and play.
Imagine 360 Play Town
Yes, that's right — with our Shopper's Wristband as long as there is an appropriate adult with your children, one of you can pop out to the shops and come back in later.
Just ask at reception.
T&Cs apply
And don't forget we open at 10am Saturdays and 11am Sundays at the weekend so come early and     Play-Stay-Shop
Free Party "Pick up" and "Drop off"
Just another great reason to book your party at 360 Play Town Redditch.
If you are part of a pre booked birthday party or group booking then "pick up" and "drop off" your children at 360 Play Town Redditch for free.
Terms and conditions apply, CLICK HERE
Free Parking After 3
Your visit to 360 Play Town is now even better value
Visit 360 Play Town Redditch after 3pm Monday to Friday in term time and receive three hours of free parking*
*Terms and conditions apply.
For details please click here